Blind Spots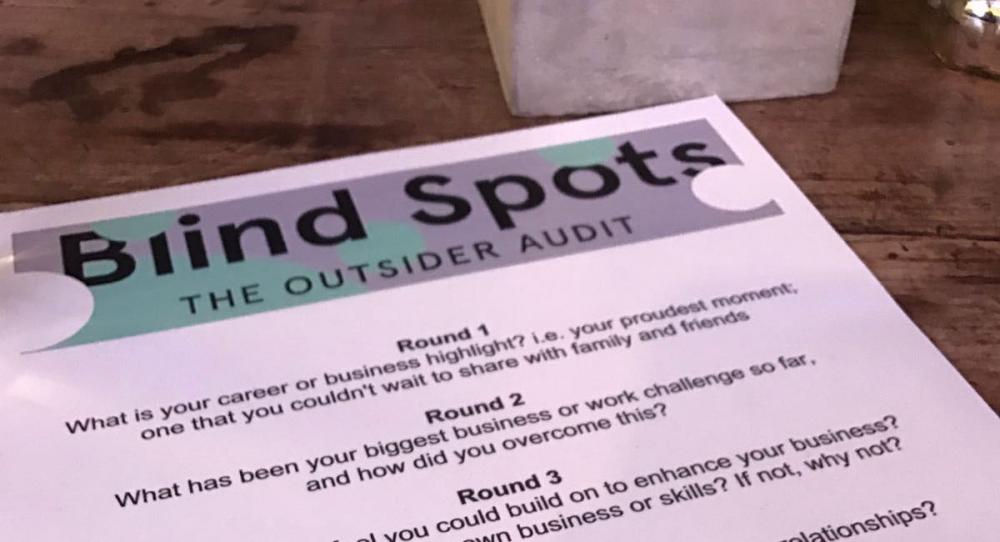 Last night we attended 'Blind Spots, The Outsider Audit' at OGS Works, where we happen to be based, which was an evening of great conversations and delicious bagels.
Hosted by the Eword's Dan Nolan, the session began with 6 groups, discussing 6 different 'audit' questions to review and enrich our businesses.
Initiating the awkward first few minutes of strangers talking about the innermost workings of their companies and careers, we had an impromptu selfie session to 'break the ice' (and potentially reveal the narcissists of the group).
Throughout the conveyor belt of conversation, we met a plethora of interesting, like minded, entrepreneurs leading to some great conversations surrounding challenges, inspiration and expansion.
Following on from the mayhem of speed-dating-esq discussion, we moved onto a Q&A session with a bundle of captivating experts with ranging prowess, from HR and accounting to digital. A few insights from the panel stuck in our minds…
'Hire attitude over experience' Ben Gateley, COO of CharlieHR, explored the importance of people and ensuring that you secure the right talent to propel your business to the next level.
'When you next interview someone, ask them what their next job is' Andy Buchan of creative agency The Neighbourhood presented the idea that within the current financial and political climate, business' and employers need to ensure that they are covering all needs and requirements of their teams to really gain the most fruitful results.
The entire group of experts discussed the need to stand firm with pricing and the lack of negotiations within their cost and hiring strategies to ensure a high level of respect from inception along with delivering a profitable high quality product.
Overall, the evening was incredibly interesting and inspiring thanks to some of the greatest minds of Manchester coming together to discuss effective ways to make business' flourish.
…we are also still thinking about those delicious bagels.